"वेदाय वेदजीवाय वेदगुह्याय वै नमः |" 
 अर्थात् : "जो वेदस्वरूप, वेद को जीवन देनेवाले तथा वेदों में छिपे हुए गूढ़ तत्व हैं, उनको नमस्कार है " | 
 Meaning : "Salutation to ---That which is form of Veda, That which gives life to Veda and                                                       to those hidden esoteric elements (tattva) existent in Veda. "
WORLD VEDIC CONFERENCEs 2023

Way back in the year 2018, MVIVVU with its allied organizations have successfully organized two conferences viz. International Conference on Veda-Tantra-Mantra & Yantra on 18th December [Gita Jayanti] 2018 and International Conference on Vedic & Tantric Sciences on 19th December 2018. Delegates from The Netherlands, Mauritius, Nepal graced their presence during both conferences. 
To globally glorify (प्रचारप्रसारयोग) our Vedic Hindu Culture, this year 2023 again, we plan to organize series of conferences in the Surat, Gujarat, विश्वगुरु वेद्भूमि भारत VishwaGuru VedBhumi Bharat.
 WORLD VEDIC CONFERENCEs 2023
Veda Constitute the Eternal "Eye" of All Living Beings. - Maharshi VedVyas

2nd INTERNATIONAL CONFERENCE ON VEDIC AND TANTRIC SCIENCES
WORLD CONFERENCE ON VEDIC MEDICINE  AND VEDIC MICROBIOLOGY 

WORLD CONFERENCE ON VEDIC FINE ARTS 

WORLD CONFERENCE ON ADHYATMA VIDYA [SCIENCE OF SOUL]

OVERALL THEME OF THE VEDIC CONFERENCES : 
                Usage of VEDA-TANTRA-AYURVEDA-[VEDIC SCIENCES & SPIRITUALITY / TANTRIC SCIENCES & SPIRITUALITY] in Vedic Hindu Ashrama based life style [i.e.

 

Brahmacharya, Grihasta, Vaanprastha, Sannyasa] to attain the fourfold objective -

 

Dharma, Artha, Kama & Moksha.
THE COVERAGE : 
The entire Vedic literature will be covered, especially the interrelationships and multidisciplinary approach among them.
The FOUR

VEDAS [RIGVEDA, YAJURVEDA, SAMAVEDA and ATHARVAVEDA]  and their          Samhitas, Brahmanas, Aranyakas and Upanishads

The SIX

VEDANGAS - Shiksha, Vyakarana, Chanda, Nirukta, Jyotish and Kalpa

The SIX

DARSHANAS - Nyaya, Vaisheshika, Sankhya, Yoga, Purnamimamsa and                           Uttaramimamsa/ BrahmaSutras/ Vedanta 
The UPAVEDAS - AyurVeda, DhanurVeda, GandharvaVeda, SthapatyaVeda or                                 ShilpaShastra, NyayaShastras, etc.
 SOUVENIR : An illustrative Souvenir would be published. 
                                                                                  OVERALL PROGRAMS

Research Paper presentations 
Poster Presentations
Awards 

[1. "Maharishi VedVyas VishalBuddha Award" 2. "Global Tantra Excellence Award"; 3. "Global Vedic Scientist Award"; 4. "Global Vedic Rishika Award": 5."Global Nachiketa Vedic Award"] 

Bachelor, Master, Doctorate and Honorary Doctorate Convocation
Launching of Books
Exhibitions   
Guidelines for writing the Speech/Conference Paper/ Research Paper:
1.    TITLE OF THE PAPER & ORGANIZATIONAL AFFILIATION        
2.    ABSTRACT-300-400 words with 4-5 key words
      The one page abstract should contain the title of the paper in block letters, name(s) of the author(s) with respective    affiliations, and the address for correspondence with Mobile phone and email id. Please Indicate the name of the         registered participant.
3.   INTRODUCTION TO THE SUBJECT: Mentioning objectives, linking with present theme of the conference, self-aware observations, assumptions of the study, working hypothesis, background materials.
4.    ANALYSIS: This section should contain the core of your original contribution. The authors can use main headings and sub-heading to structure the writing. Bullet items, tables, graphs, pictures should be used where appropriate to enhance the quality of writing.
5.    SYNTHESIS: This section should contain a summary of the research findings. Please include the importance and methodology of including this material in education curriculum.
6.    If your paper is a part of an ongoing research include investigations in progress and plans for future.
7.    REFERENCES: List resource material used in your investigations             
8.  ACKNOWLEDGEMENT: This is optional. The authors may offer a few words of gratitude to the one who inspired him/her to get involved in this endeavor.
9.  LANGUAGES / MEDIUM : Sanskrit, Hindi, or English ; Any other Regional Bharatiya Languages or Any           International languages is welcome too.
Please submit full paper as a word document file using 12 point font size and any Unicode font.
Paper presentation guidelines at the conference:
·       Power Point Presentation is a very effective way to get speaker's messages across the audience. However if a speaker chooses to use lecture style presentation it will work. 
·     Total time allocated for each Paper Presentation is 30 minutes. The speaker may use 20-25 minutes for the presentation and leave 5-10 minutes for Q&A interaction with the audience.  
·       Session Time Table will be mentioned on this webpage.
Thank you for your participation and help to create a New Paradigm in Vedic Education!
http://e-vedicuniversity.com/  
                      ONLINE REGISTRATION LINK, COPY & PASTE -->                                                                                     http://e-vedicuniversity.com/Conference.aspx



 ORGANIZATIONS INVOLVED : 
Maharshi VedVyas International Virtual Vedic University - http://e-vedicuniversity.com/
Vedic Microbiology Virtual University - https://vedicmicrobiology.com/
Vedic Virtual Vidyapeeth (Trust), Recognized with Government of Gujarat. Bharat/India.
Intercontinental Vedic Hindu VirtualRishiKulam (OPC) Pvt. Ltd.  Recognized with Ministry of Corporate Affairs, Government of India. Bharat/India

.

International Association of Vedic Hindu Universities

Maharishi Aatreya Foundation, NEPAL

SagiRaju Foundation, Andhra Pradesh, Bharat/India
Shesha Vedic Sciences, JAPAN
Aayusha, RUSSIAN FEDERATION


 CONVENOR
For Any inquiry Text message by whatsapp or email to 
Dr. Chakradhar Frend
email to - evedicuniversity@gmail.com, admin@e-vedicuniversity.com, info@e-vedichindu.university
Mobile Phone Number + Whatsapp - +91 9409100019, 6356661008
---
Updating about the conferences
---
Research Paper Presentation
VEDIC CONFERENCE ORGANIZING COMMITTEE
---
 DELEGATES
NATIONAL & INTERNATIONAL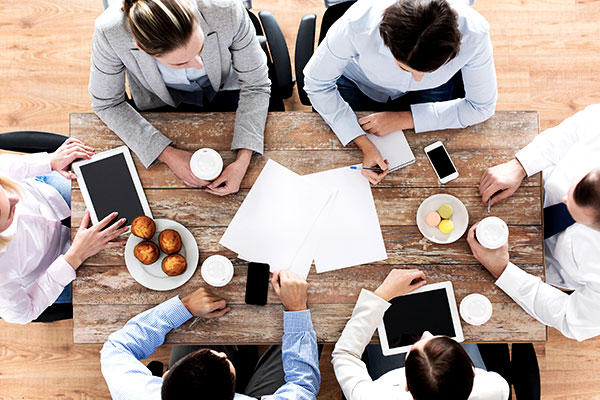 ---
VEDIC CONFERENCE 2023  
Whatsapp Group
+91 9409100019, 6356661008
2nd INTERNATIONAL CONFERENCE ON VEDIC AND TANTRIC SCIENCES
THEME
Use of Vedic & Tantric Sciences for global peace prosperity and sustainable development
New prospects for Research & Development
Innovation in Vedic & Tantric Sciences
Vedic Scientists & their Contributions
Tantric Scientists and their Contributions
Possibility of Vedic - Tantric Sciences with Modern Sciences- Technology
WORLD CONFERENCE ON VEDIC MEDICINE AND VEDIC MICROBIOLOGY
THEME
 Vedic Medicine - Vedas associated with Medical knowledge
Diseases mentioned in Vedas, Highlighting the Suktas and Mantras with Cure
Various Therapies in Vedic Medicine
Innovation in Vedic Medicines
Vedic Microbiology and its Emerging Branches
Ancient Rishis / Gurus of Vedic Microbiology and Their Contributions 
Vedic Immunology and its Practices 
Fundamental Suktas of Vedic Microbiology and Its Significance
Contribution of 'Rishi Kanva Vedic Microbiology Research Institute' and 'Vedic Microbiology Virtual University'
Evolution of  Vedic Microbiology in Modern Times in two Decades
AntiMicrobial Herbs in Vedas
WORLD CONFERENCE ON VEDIC FINE / PERFORMING ARTS
THEMES
Art mentioned in the Veda
Art of Worship Rituals mentioned in the Vedas
Bharata's Rasa Theory
Dhwani Theory
Alankara Theory
Auchitya Theory
 

Art in Ancient Indian Literature
Shadanga Theory 
Samkhya Theory 
Riti Theory 
Vakroti Theory
    EXHIBITION 
Dr. Prashant 'RIGVEDI'
Dr. Jai Prakash Bharadwaj
HARYANA
Dr. J. D.Gaharana
UTTAR PRADESH
Dr. Rudresh R. Shastri
TAMIL NADU
Dr. Durga Thapa
NEPAL/ QATAR
Dr. Hiren Modi
USA